Watch
♥{Flickr}♥{Twitter}♥{Facebook}♥{Google+}♥{Tumblr}♥
Before asking anything, please check my F.A.Q. !!!! ^___^
Because my photos were being stollen, edited, sold as prints and shared without permission on multiple websites, I have added to every single submission plenty of watermarks and also made them much smaller in size.
This is Allyson, my new doll (well head only, she is borrowing Jess'es body). She is still a work in progress character, I am waiting for her wig and clothes to arrive. She was a sleeping Mirwen head before I modified/opened her eyes. Here is a pic of her before the faceup
[link]
Sculpt: Fairyland modified sleeping Mirwen
Customizer: me, Nicolle's Dreams (
[link]
)
----------------------------------------------------------
Are you interested in seeing how I paint faceups? Check my project called Faceup Stories on Youtube. More info >>>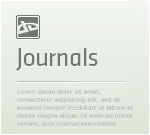 Faceup Stories[UPDATE 19June]
The Faceup Stories project is on hiatus until I have something new to show. I feel like I have covered most of the techniques I use.

Faceup Stories 06:

------------------------

Here are all the videos so far:

Faceup Stories 05:

Faceup Stories 04:

Q&A video:

Faceup Stories 03

Faceup Stories 02

Faceup stories 01

----------------------------------------------------------


My works are not stock images, they are not free for use. You may NOT use my works in any manipulations or designs, inclusive but not exclusive to: manipulation artworks, websites, layouts, icons, avatars, wallpapers, banners, blogs, CDs, posters, etc.

You may NOT upload or/and share my images on any website inclusive but not exclusive to blogspot, photobucket, or any other image sharing website that you may have, with or without my credit.